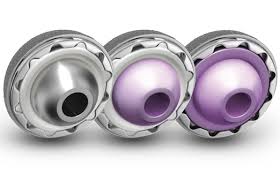 Hip Replacement Surgery in India is primarily performed for Rheumatoid Arthritis, AVN of Femoral Head or to replace a fractured Femoral Neck. Hip replacement, or arthroplasty, is a surgical procedure in which the diseased parts of the hip joint are removed and replaced with new, artificial parts. The goals of hip replacement surgery include increasing mobility, improving the function of the hip joint, and relieving pain.
Metallic parts are fixed to existing bone with an interface made of Titanium/ CoCr/ Ceramic head articulating with either Polyethylene/ Ceramic/ CoCr cup. Uncemented parts rely on a process called biologic fixation, which holds them in place by a process called bony ingrowth.
Approximate Cost Includes:
Cost of Implant; Room Charges for 5 days, Lab Tests, Radiology, Room Charges, Medications, Surgeon /Anesthetist Fee, Physiotherapy
Cost Excludes:
Charges for inpatient stays in excess of 5days; Consultations with other specialists.
Sharing Room :Rs 2,60,000/-
Single Room :Rs 2,80,000/-
Deluxe Room :Rs 3,10,000/-