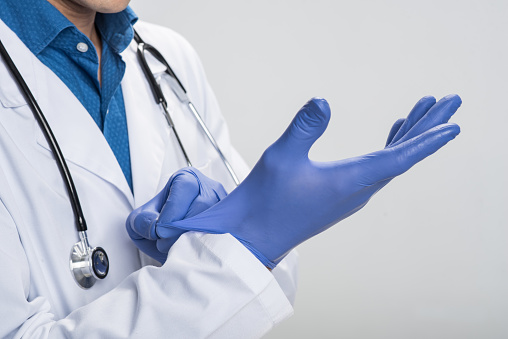 Pain Control Protocol
Post surgical pain is a major concern for all patients. We take great care in alleviating pain by a combination of methods. Patients are explained in detail what to expect after surgery and the plan for mobilisation and discharge well ahead. All post-op exercise programs are commenced before surgery itself. Patients are given epidural anesthesia in most cases so the same catheter is used for post surgical pain medication infusion. They also receive regional anaesthetic infiltration at the time of surgery. In the ward top-up narcotic pain medication is prescribed as required. Cryotherapy is given for 48 hrs after surgery.
Infection Control Protocol
Routine pre-op screening for septic focus is carried out during the Pre-surgical counseling visit. Prophylactic antibiotics administered as per the guidelines of the American Academy of Orthopedic Surgeons. Urinary catheter is placed for patients who choose to undergo both knee surgeries simultaneously. Centrally air-conditioned Operation Theatres with Positive Pressure ventilation and surgical hoods are used
DVT Prophylaxis Policy
All patients are put on Triflometer chest physiotherapy and Kendall SCD devices/Stocking for 1 week. Chemical prophylaxis is administered as per the guidelines of the American Academy of Orthopedic Surgeons. Early mobilisation and intensive physiotherapy is given to all patients.
What To Expect
Start walking with a walker 1 day after surgery. Can use a portable commode or walk to the toilet with assistance
Climb stairs 3 days after surgery with minimal assistance
Discharge home 5 days after surgery - Physiotherapist will visit you at home frequently as required
Suture removal at home 10 days after surgery - No need to visit the hospital until 3 weeks
3 months after surgery most patients are able to achieve the following;
A scar about 6 inches long. Occasional clunking noise on certain movements
Knee looks straight. No bow legs or knock knees!
No pain on walking, standing / getting up from chair or commode
Climb up and down stairs easily with no pain or stiffness
No use for walking aids like walker, crutches or stick
No swaying to sides whilst walking, like you used to, before surgery
Get in and out of a car quickly without having to manoeuvre to clear the door.
Can stand up from a low chair or settee
Can stand for long time without looking out for a chair
Can sit comfortably with your legs crossed.
At 1 year, Can squat, on the floor or kneel for praying but may need assistance to get up. Pre Anesthetic evaluation is typically done 1 week prior to admission for surgery. Kindly arrive at 8 AM preferably on empty stomach and be prepared to spend 3 hrs in the hospital.