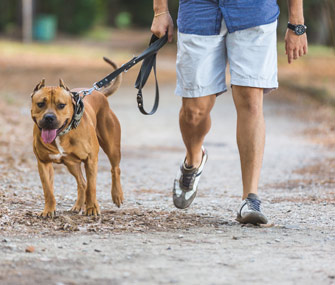 If you are planning to travel to India for treatment you might need a Medical Visa unless your country is exempt form it. Kindly let me know the approximate date chosen for surgery & I will fax you a letter which can be used at the Indian consulate in your city. Let us know your flight details after confirming the dates. Our International Co-ordinator will be able to provide you the following services;
WiFi access in hospital - free, subject to availability;
Smartphone/PDA /Laptop Computer not provided
Kindly confirm by email or phone, at least 1 week prior to your scheduled date of arrival, to make travel and housing arrangements. A small duty free shop is available with limited items for sale at the arrival area. Airport facilities are limited at the arrival lounge and you will be greeted with a placard bearing hospital agent immediately outside the airport. Be prepared to see a lot of people wherever you go and the warm humid weather in the summer months. Drive to the city centre is smooth, with traffic congestion getting worse as you move towards the city. Roads are well maintained except for the chaotic traffic of motorbikes, auto-rickshaws and the odd straying of cattle on the road.
Payment
Wire Transfer is the easiest and preferred method. Credit cards are accepted at Fortis Malar hospital and in most city outlets. Traveller's checks are accepted in major outlets only, so please carry enough local currency with you for sundry expenses. Foreign currencies are accepted at the hospital, in select outlets banks and exchange centres. Bank opening times are generally 9.00 AM to 3.30 PM weekdays, 9.30-1.30 PM on Saturdays and mostly closed on Sundays. Bank ATMs can be used for cash withdrawals with your overseas credit and debit cards
Foreigners coming to India on Medical Visa (M) or Medical Attendant (MX) Visa are also required to register themselves with the concerned Registration Officer within 14 days of arrival irrespective of the duration of stay. Though no fee is required to be paid for registration, a penalty (Rs.1500/-) in case of late registration is charged. Hospital guest services department will help you in getting it done for you. Kindly have extra copies of your travel/visa documents and passport size photos handy to avoid delays in registering with the Immigration Office, Chennai. If you are traveling on a Tourist visa, you do not have to go through the hassle.
Travel Health Information
Health hazards to visitors from abroad are rare except for traveler's diarrhoea. Drink only bottled mineral water. For more detailed information on all possible hazards visit the CDC advisory.
Food
South/North Indian food varieties are available from nearby Hotels which serves pure vegetarian food only. Meat food items are available from nearby hotels on order. Dominos Pizza and Pizza Hut deliver hot pizza to your room within 15 mts from time of order. Call 2532 2333 or 3988 3988. You can also try Sparky's Diner for an authentic American dining experience. KFC Restaurant. A variety of Chinese, Thai, Korean and Japanese cuisines are also available nearby.
Local Travel
Uber and other cab aggregators are extensively available though the city. Travel within the city is possible by extensive network of MTC bus, including some a/c buses, Metro trains (limited lines only), Triwheeler auto rickshaws, call taxi or private cabs. Places of interest around Chennai include ancient temple towns like Mahabalipuram and Tirupathi, Kanchipuram, and exotic beaches like Marina, Santhome and Covelong. Several beach resorts and amusement parks are located along the coastline south of Chennai. If you enjoy birdwatching drive down 80 km south to Vedanthagal Bird Sanctuary to see exotic resident and migratory birds.